Who We Are

Just after the turn of the century, in the rear of his home on George Street in New Haven, Joseph Cohn started a small painting business. In 1943, Joseph's son, Joel, decided to join his father and Joseph Cohn & Son, Inc. was officially born.
For years painting and restoration work was the core of Joseph Cohn & Son's business but as the company flourished and expanded, they began providing many other complementary services in order to provide their customers with the best and most complete work in the area. Today, Joseph Cohn & Son, Inc. is a union sub-contractor and while they still do many painting projects, the core of their business is now commercial flooring. They work with all types of industrial and decorative materials from paints to sealants and terrazzo to vinyl. They have worked on some of the region's largest and most prominent projects, including Mohegan Sun and Foxwoods Casinos; Bradley and Logan International Airports; and Yale and Harvard Universities, just to name a few.
Today, Joseph Cohn & Son, Inc. is prospering in its third and fourth generation. Led by Betsy Henley-Cohn (CEO) and her son, Juri, Joseph Cohn & Son is now one of the largest family-owned sub-contractors in New England. The company's reputation for professional and superior service has grown with each succeeding generation; in no small part due to the exceptional work of the Monico family who now manages the operational side of Joseph Cohn & Son's business. In 1978, when Joel Cohn passed away, Betsy assumed control of the company and formed a strategic working partnership with Louis Monico (President & COO). The business has flourished ever since.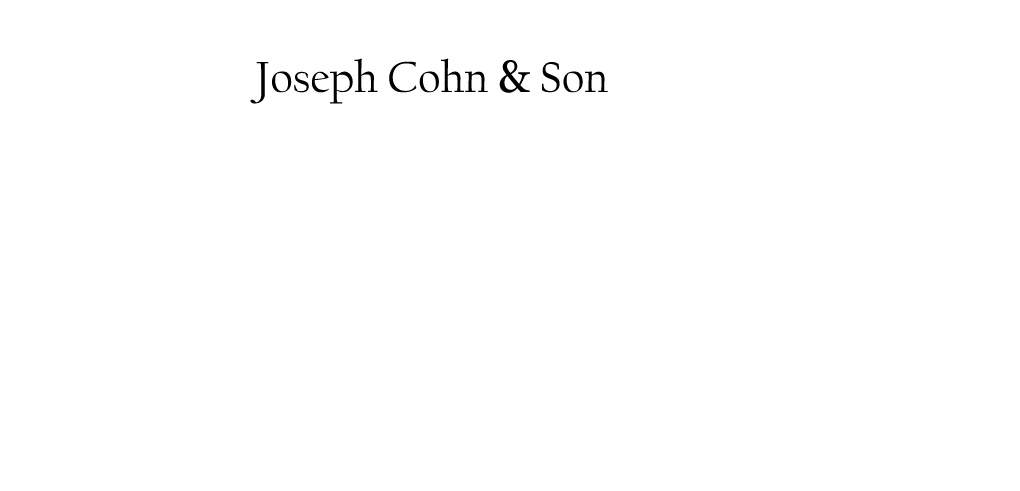 Copyright © 2008-2009 Joseph Cohn & Son, Inc. All Rights Reserved.